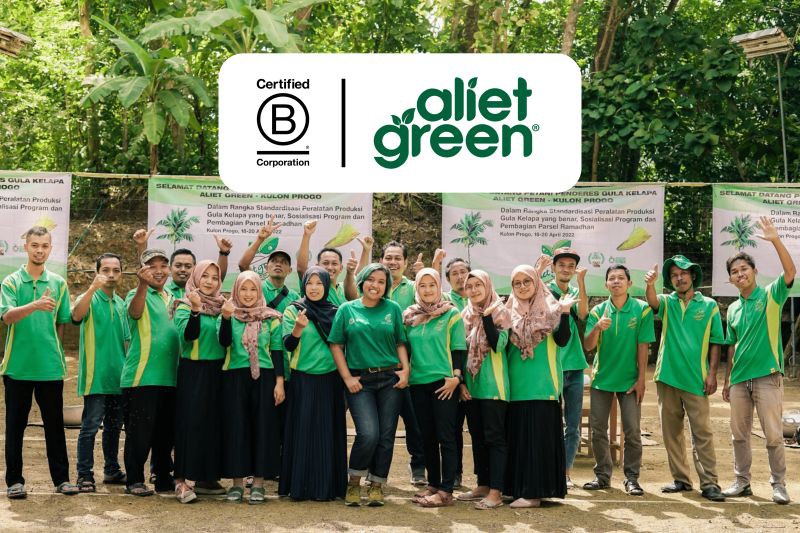 Aliet Green is proud to be part of B-Corp Community.
We celebrate our business that is doing more for all people and the planet to drive economic system change.
Our overarching vision is to become the preeminent agricultural producer in the developing world, one that catalyzes positive transformations in the lives of smallholder rural farmers.
Our mission to transform the global economy into a more inclusive, equitable, and regenerative system has also become the roots and the voice of the B Corp movement.
Our overall B Impact score is 123.2 of minimum 80 to be qualified for B Corp Certification for the first time of the B-Corp Certification Year 2023 as you can also click on the following link:
https://www.bcorporation.net/en-us/find-a-b-corp/company/aliet-green-ltd/
Aliet Green thanks B-Corp Family for welcoming and noticing Aliet Green's Journey to follow B-Corp principles using business as a force for good.

https://bcorpsea.org/welcome-aliet-green-to-the-b-corp-family/
We are also grateful that WeConnect International has recognized our B-Corp Certification :
https://www.linkedin.com/feed/update/urn:li:activity:7107261486770622464/
#sdgs2030 #sdg5 #sdg12 #inclusivebusiness #supplierdiversity #buywomenowned #alietgreenb-corp #b-corpcertified #sustainability #FairTrade #OrganicCoconutSugarB-Corp