We've always stayed true to our roots and been led by our values, guiding us in all our actions – from sustainably growing our business to day-to-day interactions with our smallholder farmers and customers. We value…
Integrity
Taking to heart our vision, we think and act authentically. We take our responsibilities and commitments seriously, showing respect for all of humanity and nature, and behaving honourably. We are what we say our company is.
Inspiration
Passionate about the world we envisage, we use insights to pioneer transformational change. We're constantly curious, striving for innovation that inspires action creating resilience for everyone we serve.
Collaboration
Through collaboration, we multiply our impact, and we do so with respect for one another. We build trust in our culture, empowering employees, producers and farmers to feel part of the solution.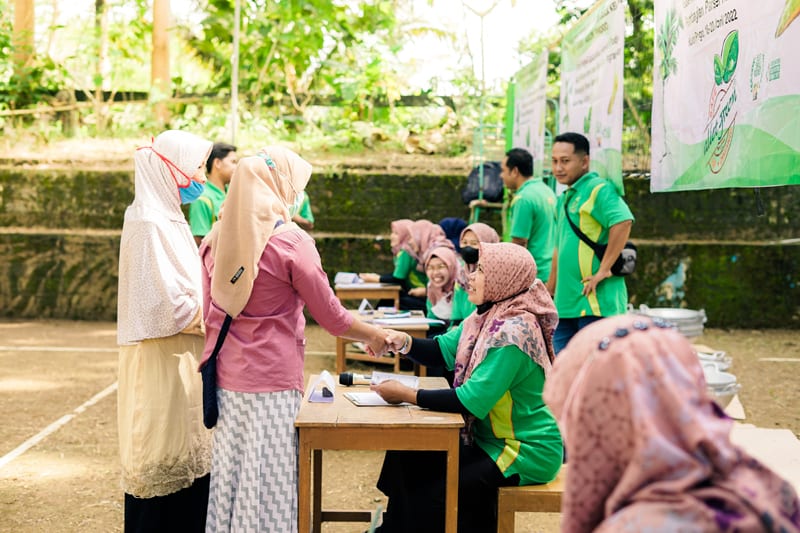 We are Indonesia's Organic Fairtrade Coconut Sugar pioneers; look at how much change we have created in our industry.
Our story is full of amazing accomplishments, from pioneering gender inequality in our industry to being the first company worldwide to achieve significant awards and certifications for our Organic Fairtrade Coconut Sugar. We may have set standards, but we have so much more to achieve.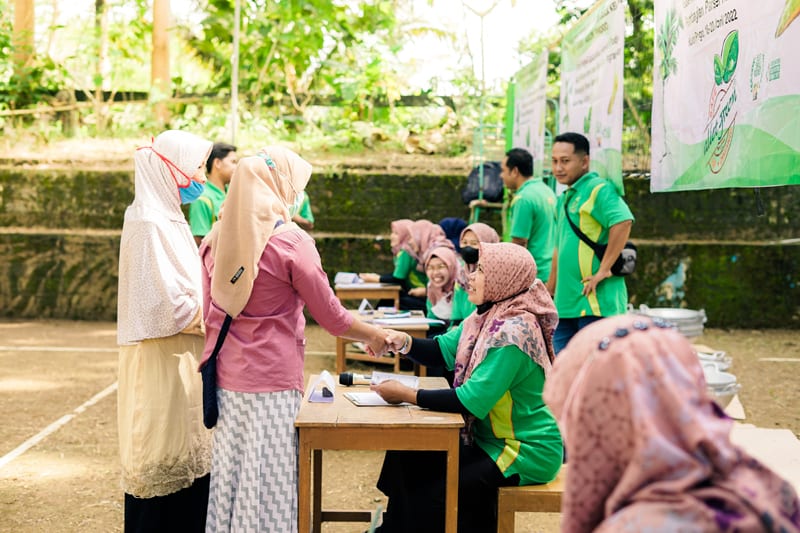 2009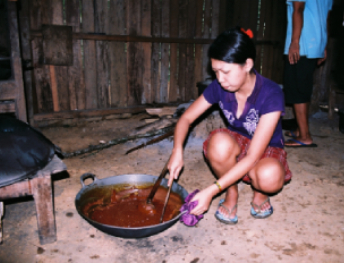 Green beginnings
Founded by Lastiana Yuliandari whilst studying for her undergraduate bachelor, Aliet Green started in Yogyakarta, Indonesia, well-known for its traditional arts and cultural heritage.
Lastiana found her intrigue building up around the agricultural world and began exploring the landscape around her, where she uncovered challenges within her community. She knew steps needed to be undertaken to secure a resilient future for future generations and pursued her learning of the agroforestry traditions whilst seeking innovative solutions to advance farming practices.
2010-11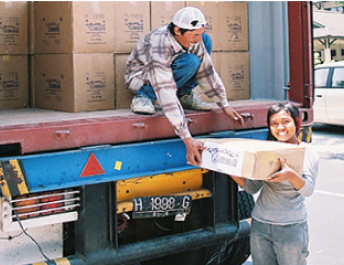 First traction
The challenging fun began when Organic Coconut Sugar got its first traction as a healthier alternative sweetener. Indonesia was the first and at that time the only country exporting Organic Coconut Sugar to the world's market. Acting as a pure trader, Aliet Green only purchased and procured Organic Coconut Sugar when certified Organic Coconut farmers produced it.
2012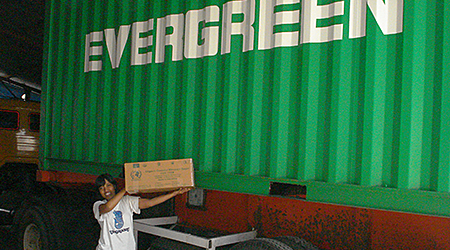 First Idea for Project Inception for Organic and Fair Trade Coconut Sugar
Acting as a trader and interested in initiating the first Organic Coconut Sugar certified Fair Trade, Aliet Green involved 303 small-holder farmers and hired four extension staff to participate in the project.
The idea behind this inception was to be ethically responsible for soil, climate, biodiversity, society, economy, and water.
2013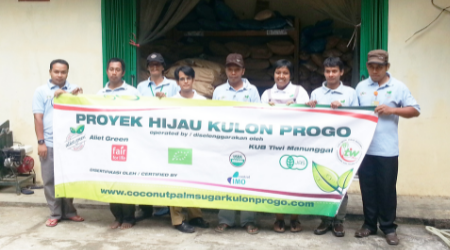 Pioneer the First Organic and Fair Trade Coconut Sugar
With prestigious pride, Aliet Green successfully pioneered the First Organic and Fair Trade Coconut Sugar worldwide. It took us around one year to realize this project.

We never gave up.

Starting as a trader of organic products when she was 23 years old and still an undergraduate student, Lastiana recognized an unmet demand for high-quality products. At the same time, we procured a piece of 11,400 sqm land in the southern area of Yogyakarta to expand our business goal from a pure trader to be a high-quality processor.
2014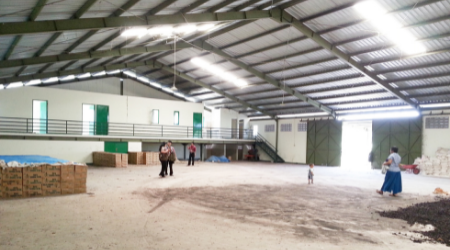 A growing reputation
As a reputable company with utmost ethical sourcing principles, Aliet Green received another remarkable label of being a woman social enterprise. It was staying true to the roots of the company.

More and more women joined Aliet Green to support the idea that promoted gender equality in agricultural sectors long been male-dominated. This year the first Fair Trade project came to life.

We happily became part of the foremost supplier of Fair Trade Chocolate made with Organic Coconut Sugar.
2015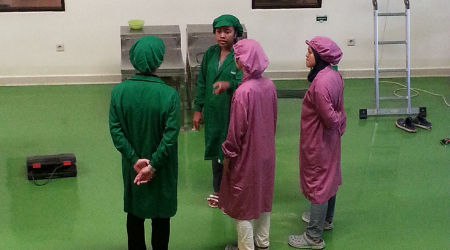 Innovative expansion
Our dream came true. Aliet Green successfully finished building the state-of-the-art facility. The building turned out to be a fantastic processing facility ever for Organic Coconut Sugar.

But, of course, we did not forget to spice it up with the highest food safety standards like BRC. So, again, it was our honor to pioneer the first Coconut Sugar processing facility to be certified BRC in the world.
2016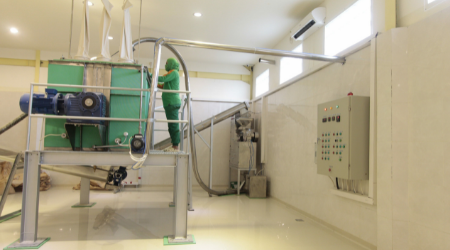 Standard setting
Pioneering the major certifications and standards in the past three years for Organic Coconut Sugar, Aliet Green increasingly adopted and certified more and more international standards.

As a result, we had positioned Organic Coconut Sugar that we produced as a healthier alternative sweetener that was safe with high quality in the worldwide market.
2017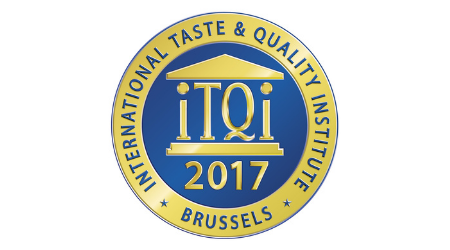 Awards and recognition
Aliet Green will never forget the Year 2017. The First Award came from International Taste and Quality Institute (iTQi) in Brussels, Belgium.
For honoring our Organic Coconut Sugar/Powder with 3 Golden Stars. We were lucky and proud that we were the only participant from Indonesia being granted this, in the food industry, highly prestigious Award. Our gluten-free Coconut Sugar was certified by the Gluten Intolerance Group (GFCO), the leading Gluten-Free certification program ensuring you the highest quality, integrity, and purity of our products.

In addition, Aliet Green was successfully certified according to the US-FSMA (Food Safety Modernization Act) — a voluntary module to BRC Global for Food Safety Standards. Again we were the only company in the Organic Coconut Sugar business, fulfilling and combining two major food safety standards in the world in one place.
2018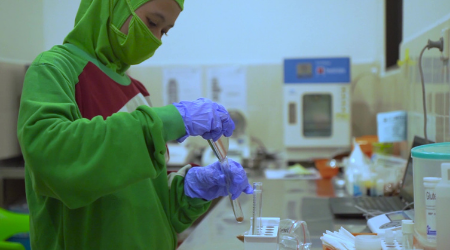 Leading position in the world today
Aliet Green was proud of becoming the sustainable quality leader for Organic Coconut Sugar due to some awards and recognitions obtained since 2017. We never stopped performing well.
By mid of June 2018, Aliet Green was awarded the runner-up for Sustainable Ingredient Award in Amsterdam, the Netherlands, with its Organic Coconut Sugar. Having also been selected to be the finalist of Sustainable Leadership Award at Sustainable Food Awards in Amsterdam gave recognition to an operator like Aliet Green, who was proven to help build a sustainable food industry.

Another Award came from International Taste and Quality Institute in Brussels, Belgium. Again, our Organic Coconut Sugar / Powder was awarded 3 Golden Stars for its stable and consistent taste and quality for the second year. The other two products from the Coconut Blossom Sap, such as Organic Coconut Syrup and Organic Coconut Spread, were awarded 2 Golden Stars and 1 Golden Star.
2019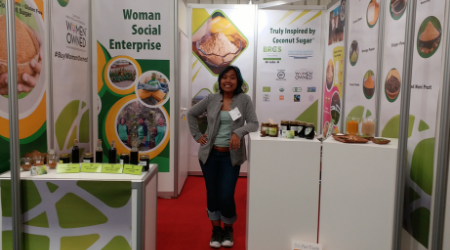 Sustainable women power
Integrating gender equality principles into various employment promotion strategies and approaches and focusing on the role of women in the existing business and agricultural society was fundamental to ensuring that Aliet Green was recognized and certified as a woman-owned business.

Certified organic and fair trade, the Organic Coconut Sugar has helped empower female growers and created female employment by over 60%.
We were so grateful that Aliet Green obtained the First Australian Friendship Grants fulfilling Sustainable Development Goals number 8 (SDG 8): Decent Work and Economic Growth.

In addition, Aliet Green got selected and supported by the Netherlands Enterprise Agency to improve the incomes, productivity, and climate resilience of over 2,000 farmers contributing to Sustainable Development Goals (SDG 2,8,17) for Zero Hunger, Decent Work, and Economic Growth as well as Partnerships for the Goals.

Three Awards came from International Taste and Quality Institute in Brussels, Belgium. Organic Coconut Sugar / Powder got awarded with Crystal Taste Award for its stable and consistent taste and quality for three consecutive years, granted 3 Golden Stars. The other two derivative products from the Coconut Blossom Sap, such as Organic Coconut Syrup and Organic Coconut Spread, were also awarded 2 Golden Stars and 1 Golden Star each that year.
2020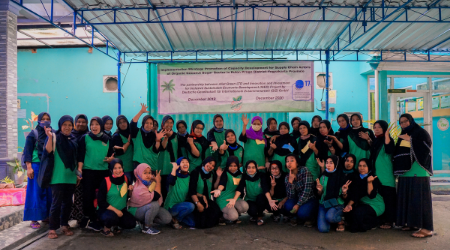 Resilience today, growth tomorrow for over 2,000 farmers and employees' families
Ensuring the safety and wellbeing of the employees in the workplace and smallholders was essential. However, finding ways to reimagine a business-as-usual environment that minimized organizational disruptions required a delicate balance.
As the pandemic spread, Aliet Green had a big responsibility for maintaining our Small Family Farms resilience and helping them avoid falling back into poverty.

Aliet Green worked to protect the health of producers, ensure food security, create solidarity networks for social protection, keep cash flow and investment intact, and make sure that information continued to flow.

Aliet Green has gone a step further, launching a dedicated Rural Poor Stimulus Facility to enable us to do more to address the immediate needs of Small Family Farms. This represented a short-term approach to ensure long-term resilience.
2021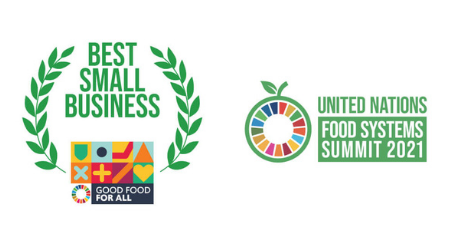 The quite revolutionary of the Best Small Business by the UN Food System Summit 2021
Aliet Green's pride was to be one of 50 winners of showcase inspiring, diverse, and impactful solutions in improving access to healthy, sustainable food as the Best Small Business awarded by the UN Food System Summit 2021.

This award has marked Aliet Green's contribution to healthier, more sustainable, and equitable food for the communities we serve, the strength of our vision for the future, and how well we communicate our business's current and future impact.
2022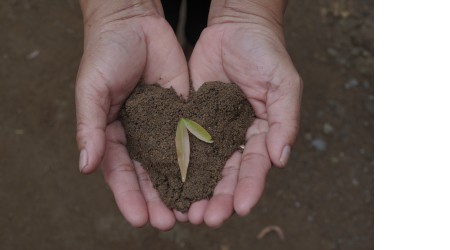 Aliet Green, which champions more small-family holders and female and disabled agroforestry farmers, was initiated to help improve the well-being of all our indigenous communities.
We have achieved two important recognition from 2 big organizations to where we belong:

1. Aliet Green is the Agriculture Sector Award Winner @WEConnectInternational.

2. Lastiana has been selected to be one of the Asia Beautiful Fellows supporting innovative social leaders running sustainable and innovative businesses to contribute to the solution of climate issues.

Of course, we hope you still enjoy our products and join us on our regenerative journey to grow as we create a world resilient to climate change, protect our communities, and restore ecosystems that create environmental, economic, and social benefits.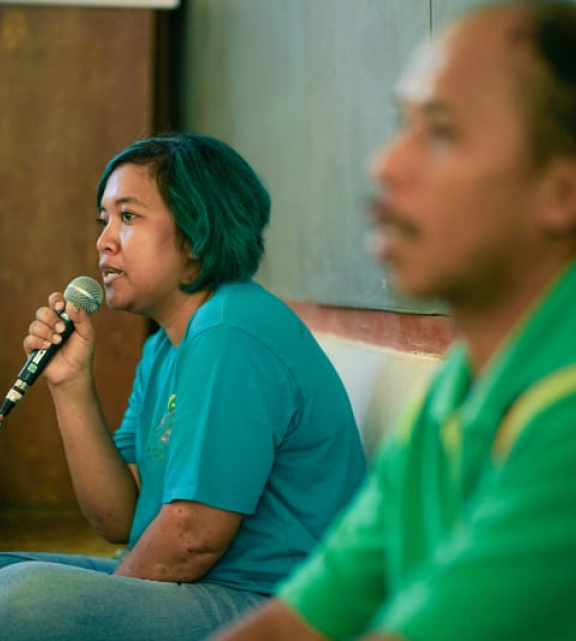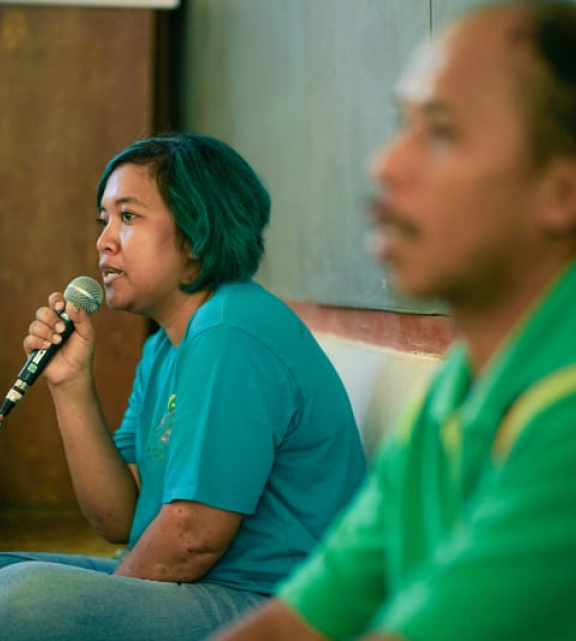 We've received numerous awards recognising our contribution to innovation in the industry. We're really proud to be the recipient of the 'UN's Best Small Business Award.'