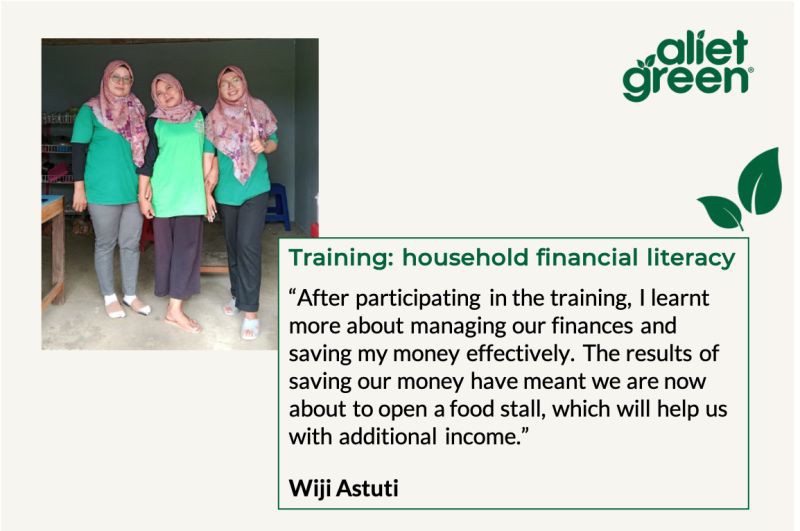 Aliet Green nurtures a brighter future through concrete support in a world where actions speak louder than words. We empower our women and disabled farmers with training and initiatives, enhancing their capabilities. As they prosper, their communities thrive.
It's more than just farming; it's about fostering a harmonious and equitable world. Our commitment goes beyond the fields. By providing financial support, we stand by our farmers to ensure they are well-equipped to overcome the challenges they face.
Each step we take with our farmers brings us closer to a resilient future. Discover more about Aliet Green's empowering initiatives at alietgreen.com.
#EmpowerFarmers
#ProsperTogether
#PositiveImpact
#AlietGreen
#CommunitySupport